"YOU SHOULD GO INTO ANY COMMUNITY AS A LEARNER WITH HUMILITY"
April Bo Wang
826 Boston
Title: Education Director
Age: 30
College: Harvard College
Major: History and Literature
First Job: Teach for America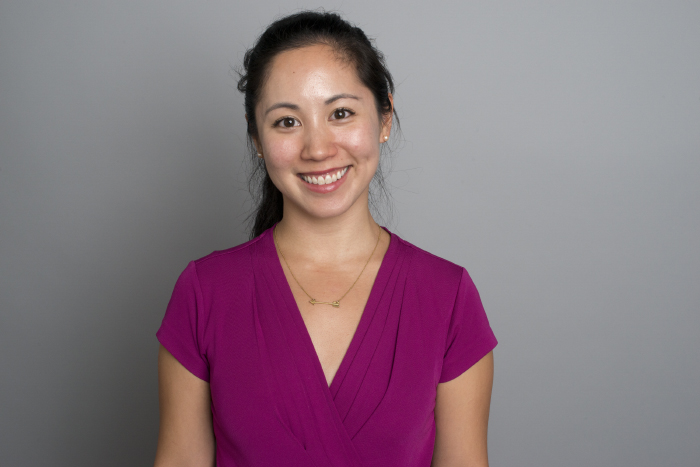 After starting her career as a teacher, April received her doctorate in education leadership at Harvard. As the Education Director for 826 Boston, April uses creativity and compassion to empower underserved high school students. She combines her college major in history with field experience and classroom learning in education to achieve systemic change that makes a difference for children and communities!
What do you love about your current job?
This is my first time in a non-profit setting. What I really like is that it brings the creativity back to education in a way that I've been missing...I get to see students but I also get to work on systemic change. I feel like that's a sweet spot that I'm able to have.
What advice would you give to a college student looking to build a career as a problem solver?
When you're looking for problems to solve, remember that the people are never the problem, the system is the problem. The second thing is that you never are going to solve a problem by yourself because it always takes multiple minds.
What drew you to work in the social sector?
What I loved about studying history was thinking about how our country took shape. I wanted to see the connection to the present, which is why I decided I would start in the social sector. What's kept me here is how compelling it is to think about how we can change where we're headed. I think that's really empowering.
What's the best advice you ever got from a work mentor?
If you decide to go into social sector work, you have to go in knowing you're not a savior. You should go into any community as a learner with humility...people are accepting you into their community and it is an honor that they allow you to work with them.
What experience in college helped you get to where you are today?
I was a history and literature major so I didn't expect to find myself in education. But, I was really interested in race and gender relations. I decided that I was going to go into teaching to explore that more first hand. My major helped with understanding the historical and cultural context of why things are the way they are.